Efficient & Compliant Grease Removal
Thermaco products are designed to help commercial kitchens stay in compliance with local water and sewer rules that prohibit fats, oils, grease and other kitchen waste from being flushed into the wastewater system. From our innovative Big Dipper grease removal device to the high capacity Trapzilla grease interceptor, we work to help food service establishments safely and efficiently meet the regulations, so staff and managers can focus on delighting customers.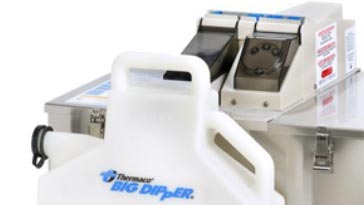 The Big Dipper
The Big Dipper Automatic Grease and Oils Removal System takes the guesswork out of grease recovery. It's ideal for kitchens and sites that want to protect internal plumbing from grease build-up and manage their own grease recovery instead of relying on a third party to clean the unit which could cost thousands of dollars per year.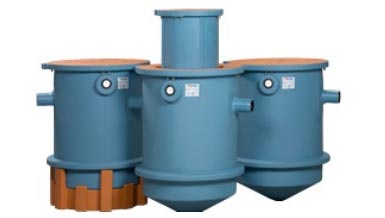 Trapzilla
The design of traditional concrete grease interceptors dates to the 1800s. Though they are still widely used, better choices now exist. Trapzilla takes up less space, can accommodate a wide variety of plumbing and building design configurations, and is more efficient than traditional interceptors. Concrete interceptors begin corroding after just a few years, while Trapzilla is durable and designed to function for longer periods.