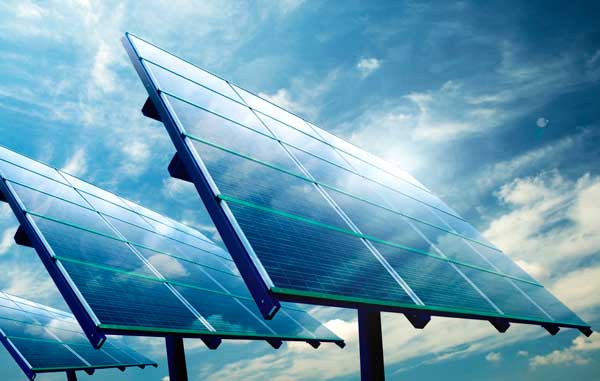 Power the future with Photovoltaic Systems
One of the best sources of power known to mankind is the sun. With advances in science, engineering, and production there now exists efficient and cost-saving benefits to considering the use of photovoltaic systems, or PV for short. CDE is leading the way in PV design and integration and can help you reach your goals of being more eco-friendly while helping bottom line operating costs.
Is PV hard to design?
The answer is yes and no. Planning and designing for PV systems require a skill set across a dynamic range of engineering disciplines. Electrical engineering is the first obvious discipline that must be included. Electrical engineers must be aware of local electrical codes, be able to perform specific calculations, and provide the line diagram designs.
However, another often overlooked and underestimated portion of design for PV is the structural engineering that is required of such systems. Various elements must be accounted for, such as foundation strength, roof loads, support structures size, wind forces, seismic considerations, corrosion, and more. Without the proper structural design the PV system could fail and causing possible harm to human life
What makes CDE stand out in PV Design?
We believe it is experience that can be backed up by results. Maximizing performance and cost savings comes from a combination of proper design coupled with hands-on learning and knowledge of various incentive programs offered in different areas. CDE has performed numerous PV plan designs for a wide array of customers both in the Southeast United States and the Caribbean.
We are thorough when it comes to the design of PV. CDE engineers and designer perform extensive 3-D production modeling and intensive analyses of sunlight conditions and cloud coverage for a particular site or location. This will ensure that customers are getting the best out of the PV system they are investing in. Other important factors, such as panel string sizing, wire sizing, inverter selection, and module layout, are also scrutinized for maximum performance.
A strong differentiator CDE has is our history and strategic partnership with the Florida Solar Energy Center and various electrical service providers throughout the State of Florida/ Additionally, CDE has forged partnerships with some of the most prominent panel manufactures in the world. Having these additional resources allows for CDE to create the best PV solution for your application.
What kind of incentive or pay back can you expect with PV?
As mentioned earlier, there are numerous incentives for adopters of PV systems. Recent legislature in the State of Florida can provide up to $100,000 in rebates. There are also Federal tax benefits/deductions available. If that isn't enough incentive, there are various rebate and energy buy-back programs available from most electrical service providers too. ROI amounts will vary, but CDE can help you navigate your way to maximum savings and efficiency!
Are you considering using PV on your next project? If so, CDE would be pleased to discuss ways in which we can help you achieve your renewable energy goals while saving significant operation costs.